The right wheels and tyres for your car
Your tyres are your only contact with the road. Discover information, products and services concerning your wheels and tyres right here – for summer, winter or the whole year.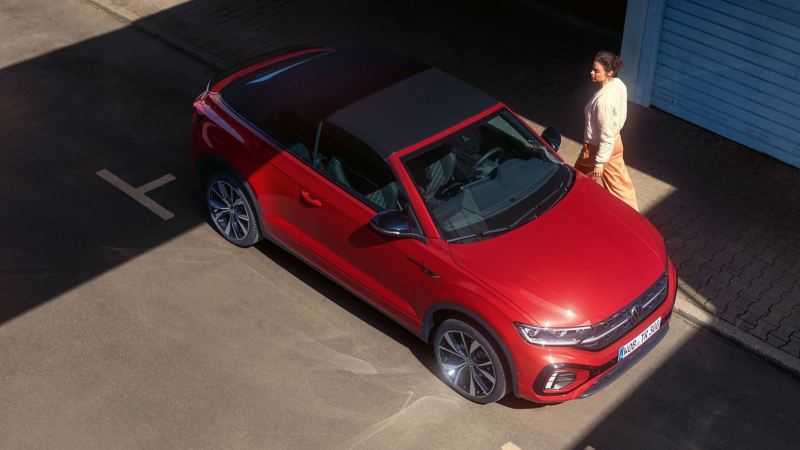 Gives heat the cold shoulder
Summer wheels and tyres
The wheels of your Volkswagen play an important part in your driving safety – and make a real difference to the whole look of the car. With Volkswagen summer complete wheels, you'll be well-prepared – as soon as temperatures exceed 7 °C, summer tyres are the clear winner.
Your benefits
Increased safety on dry and wet summer roads:
Thanks to enhanced traction, greater cornering stability and a shorter braking distance.

Less wear at high temperatures:
The special rubber compound remains more solid, even at high asphalt temperatures.

Lower fuel consumption:
Summer tyres have a low rolling resistance, thereby saving fuel.
Wheels for the cold season
Winter wheels and tyres
Below 7 °C? When the winter weather arrives, you should make sure you have the right winter tyres: specifically developed for colder temperatures, ice and snow. With the complete winter wheels from Volkswagen, you'll always be well-equipped.
Your benefits
Increased degree of safety in the cold season:
Grip and shorter braking distance in temperatures below 7 °C – even in the rain and snow.

Strong grip on winter roads:
The tyre tread drains water and ensures better lateral traction.

More grip in ice and snow:
Tread compound, profile and profile blades are ideally adjusted to winter conditions.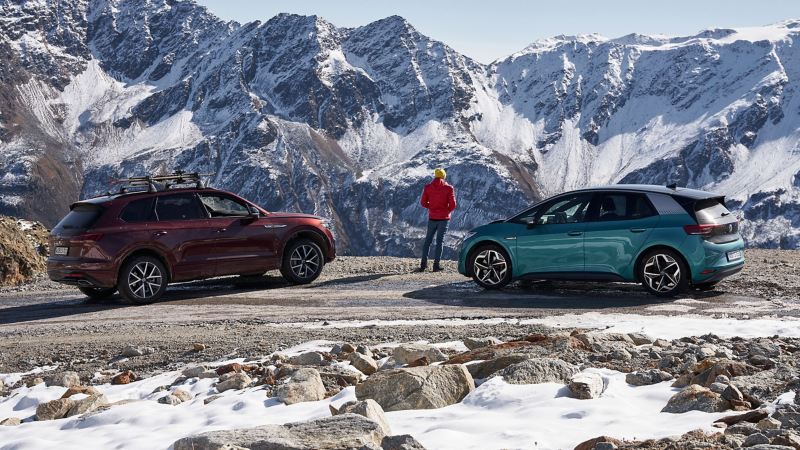 Developed for ice and snow
M+S labelling
M+S or M/S and MS stands for mud and snow. Given that there are no winter test criteria for tyres that feature this label, every manufacturer can use it. It therefore only provides limited information on the winter properties.
Snowflake symbol
The snowflake symbol, or alpine symbol, or 3PMSF symbol is mandatory for all winter tyres produced from 1st January 2018 onwards. This is because tyres with this symbol have passed a comparative braking test in snowy conditions. But no need to panic – if you already have winter tyres, they don't need to be replaced immediately. There is a transition phase: M+S tyres that were produced prior to 31st December 2017 can still be used up until 30th September 2024.
Your solution for the whole year
All-season wheels and tyres
Also known as all-weather tyres: They combined balanced properties for both summer and winter weather conditions.
You save yourself the second set of tyres and don't need to change them – sounds pretty good. All-season tyres are a compromise – they combine features of summer and winter tyres. However, given their qualities, they are generally inferior to summer or winter tyres when it comes to driving performance. The trade-off in design: Either winter performance or wet weather performance is improved at the expense of the other discipline.