Sets its own course and leads the way up front
The Touareg brings a breath of fresh air to the streets. And to the unexplored paths in between. Innovations such as the electromechanical roll stabilisation, matrix LED headlights or the Innovision Cockpit add optional enhancements to the varied experience of driving this SUV.
The Touareg has many highlights. Check out these three:
Innovision Cockpit
The universal control centre with no switches
Optional: Active roll stabilisation
For responsive steering and stable cornering
Optional: IQ.LIGHT – matrix LED headlights
For a dynamic look, with no dazzling
The control centre with no switches
The digital instrument cluster and the screen of the infotainment system form one curved glass surface: the optional Innovision Cockpit.

Operated by touch, gestures or voice control


Displays functions in graphics and animations


Home screen content can be customised


Selected displays can be enlarged


Offers control of navigation system and infotainment via smartphone or tablet
More agile steering, easier manoeuvres
With the optional all-wheel steering, the rear wheels turn in the opposite direction to the front wheels at speeds of up to 37 km/h. This reduces the turning circle by more than a metre. At higher speeds, the rear wheels turn in the same direction as the front wheels. The Touareg is more agile to drive and is more stable when changing lanes.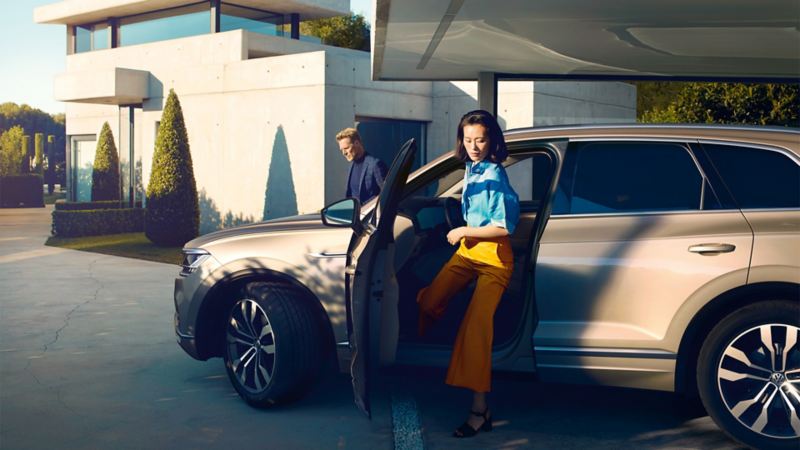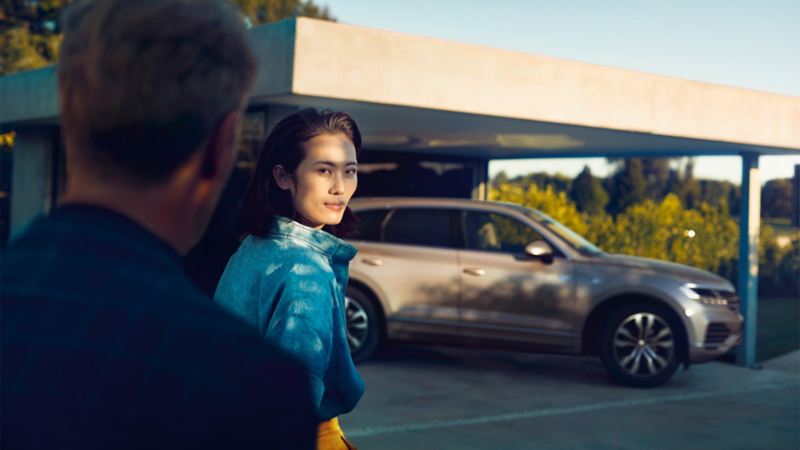 See the Touareg for yourself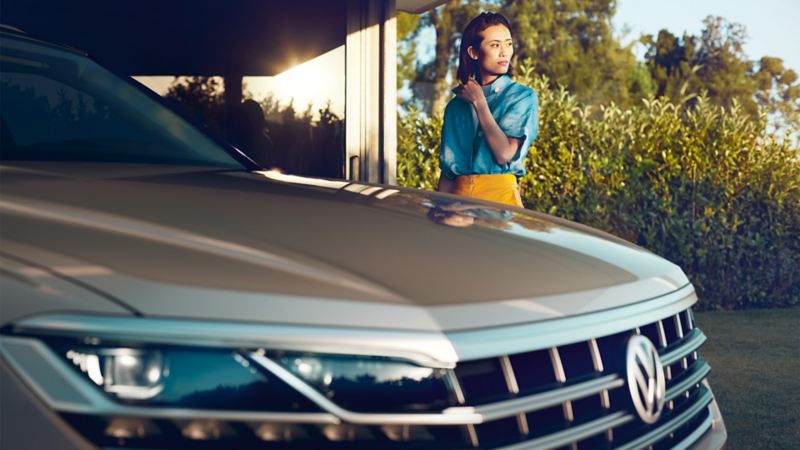 See the Touareg for yourself
Dynamic look with no dazzling
Whether you are driving in the city, on country roads in the evening or on the motorway in bad weather: the optional IQ.LIGHT – matrix LED headlights adapt the intensity and range of the LED segments to the changing traffic situations. 'Dynamic Light Assist' ensures that other road users are not dazzled, even with the active main beam. Roads are better illuminated and distracting reflections from lit-up signs are prevented. Meaning that your Touareg can really shine in the best sense of the word.
Built to forge new paths. If you haven't been won over yet, the Touareg has yet more qualities to offer.